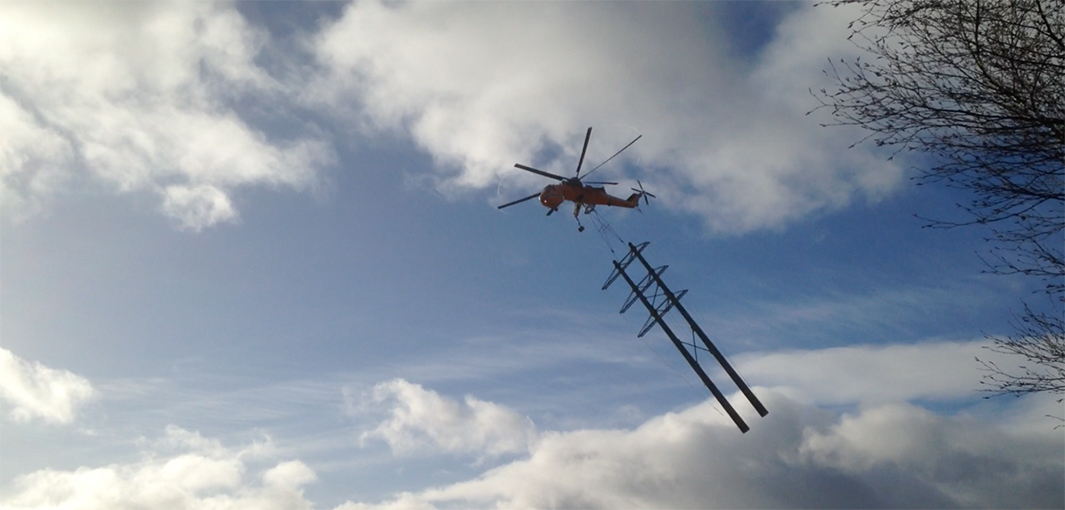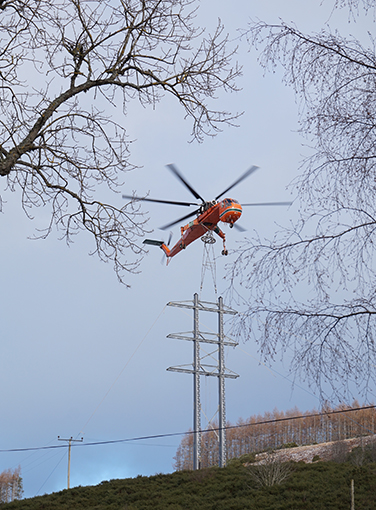 In 2018, the grid connection for the new Dorenell Wind Farm was driven through our small community, bringing into sharp relief the fact that just because you live somewhere or feel a sense of ownership for a place, you do not necessarily have the power to control what happens there. Although indisputably renewable energy is vital, it seemed that profit was the overriding factor here, not concern for the environment, and efficiency and good design simply didn't figure.

As a way of trying to come to terms with this massive change in our surroundings I started photographing and drawing the pylons, trying remake their story for myself and build more positive associations with them.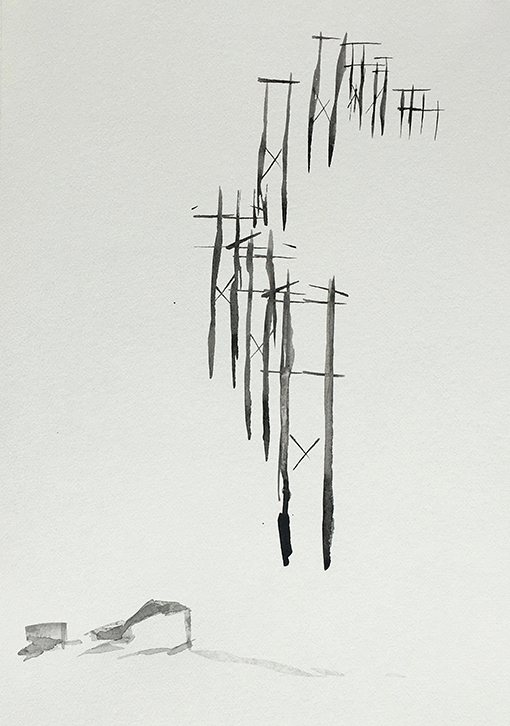 Pylons I & II ink on paper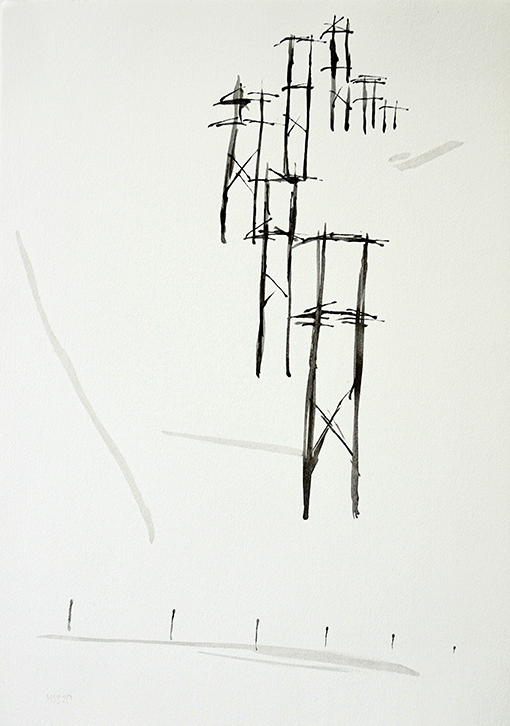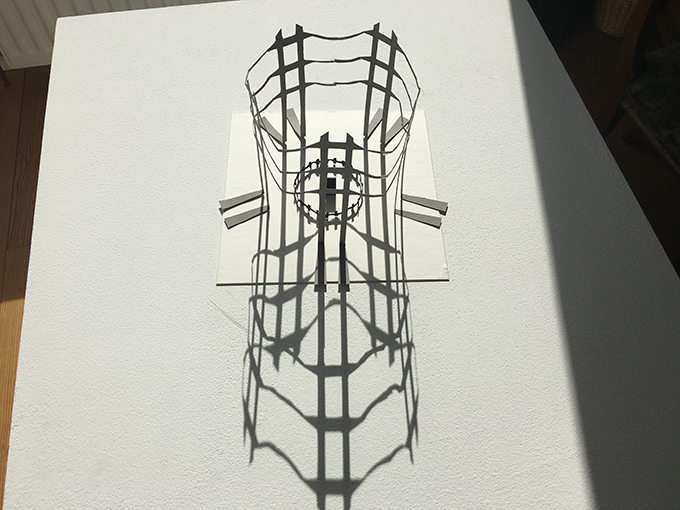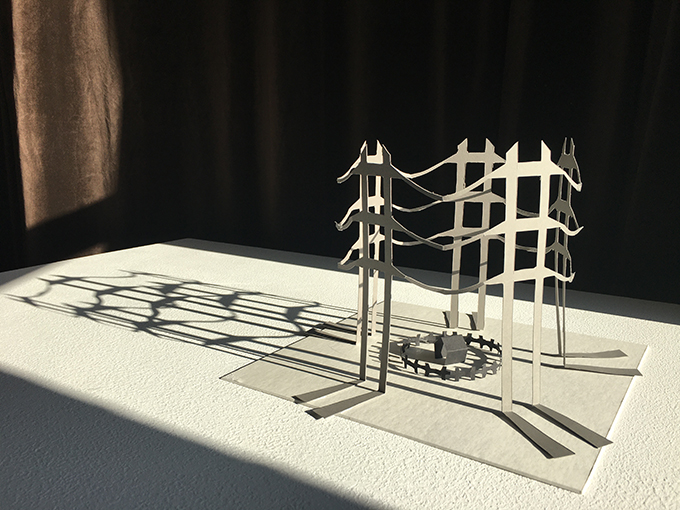 When, during lockdown, I was asked by ArtUK to produce a home school activity, I devised a cut paper project based on "the view from your window" and used the pylons as my starting point for a demonstration piece. I found the freedom of working quickly in a different material very liberating, and the pylons became like players in a folk tale, giants looming over a wee house – a distortion of the trees that so often surround a cottage in a fairy tale. I had found a different way of looking at the structures – as monsters in a story, something I somehow found easier to bear than the bald reality.
ArtUK Home School: Masterpieces at Home