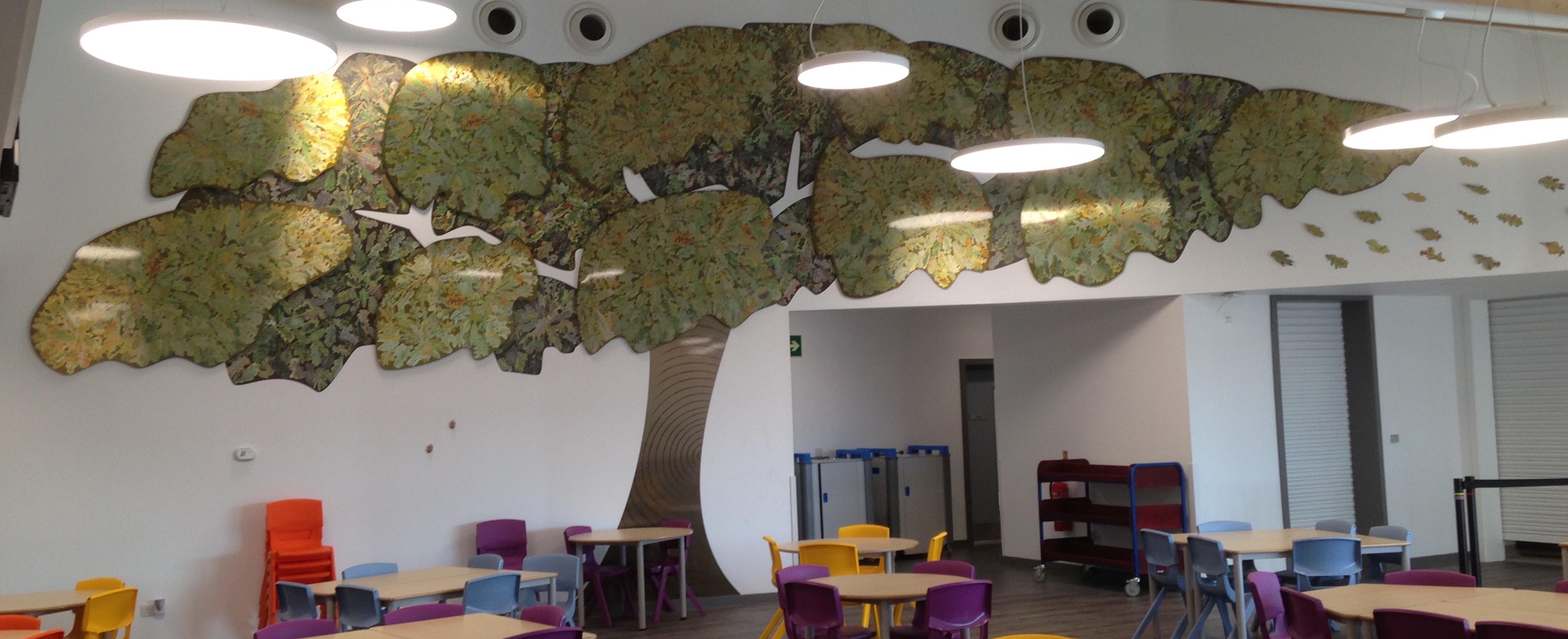 Kinellar Primary School Artworks, Aberdeenshire 2018
Mary Bourne, working with pupils and staff
Client: Aberdeenshire Council
Fabrication: Service Graphics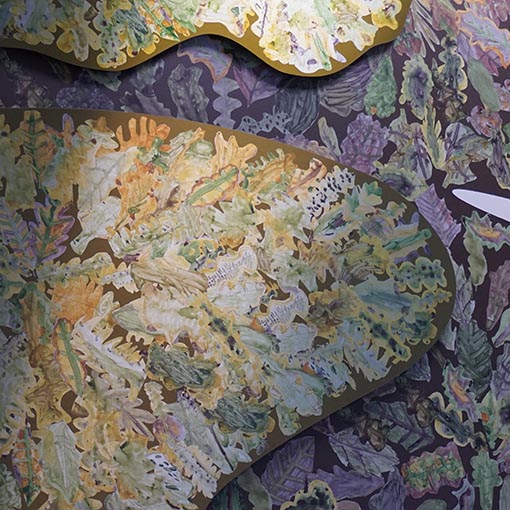 Above: Kinellar Oak, everybody in the school painted a leaf and Mary Bourne collaged them together. Vinyl and metallic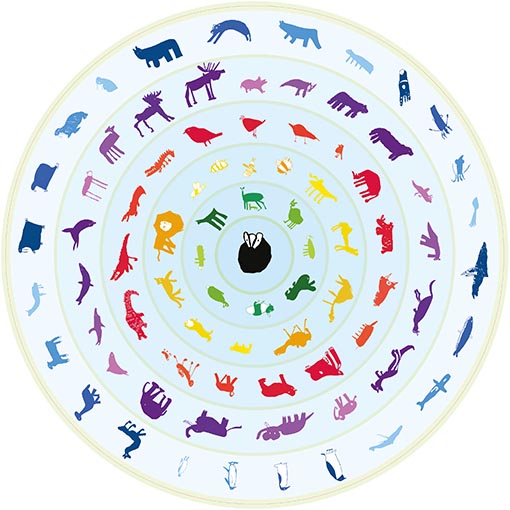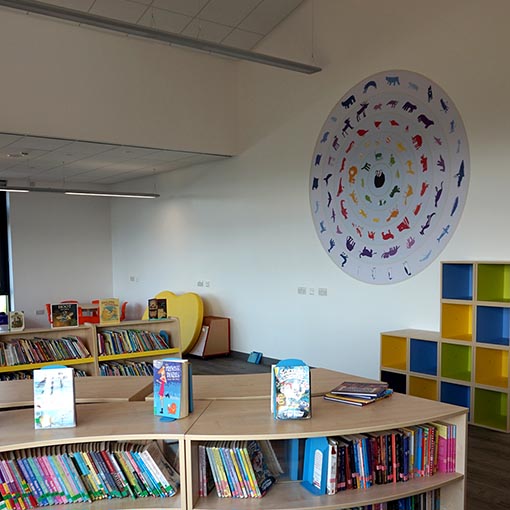 Above: Animal Globe: animal drawings by Primary 2 pupils, design by Mary Bourne
An exploration of how animals' characteristics vary depending on their environment; thinking "local" and thinking "global".
Print on rafa canvas.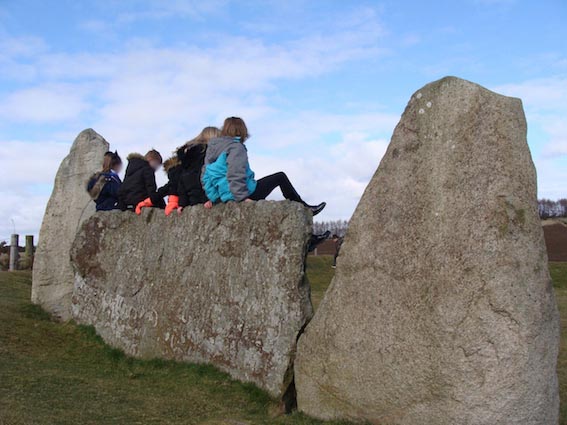 Above and Below: Kinellar Past, Present and Future:
Research project and drawings by Primary 4 pupils; design by Mary Bourne after Patrick Geddes' Valley Section, looking at the themes of food, travel, homes, energy and religion.
Acrylic panels.